Accommodation Office
Loring Hall
360 Panorama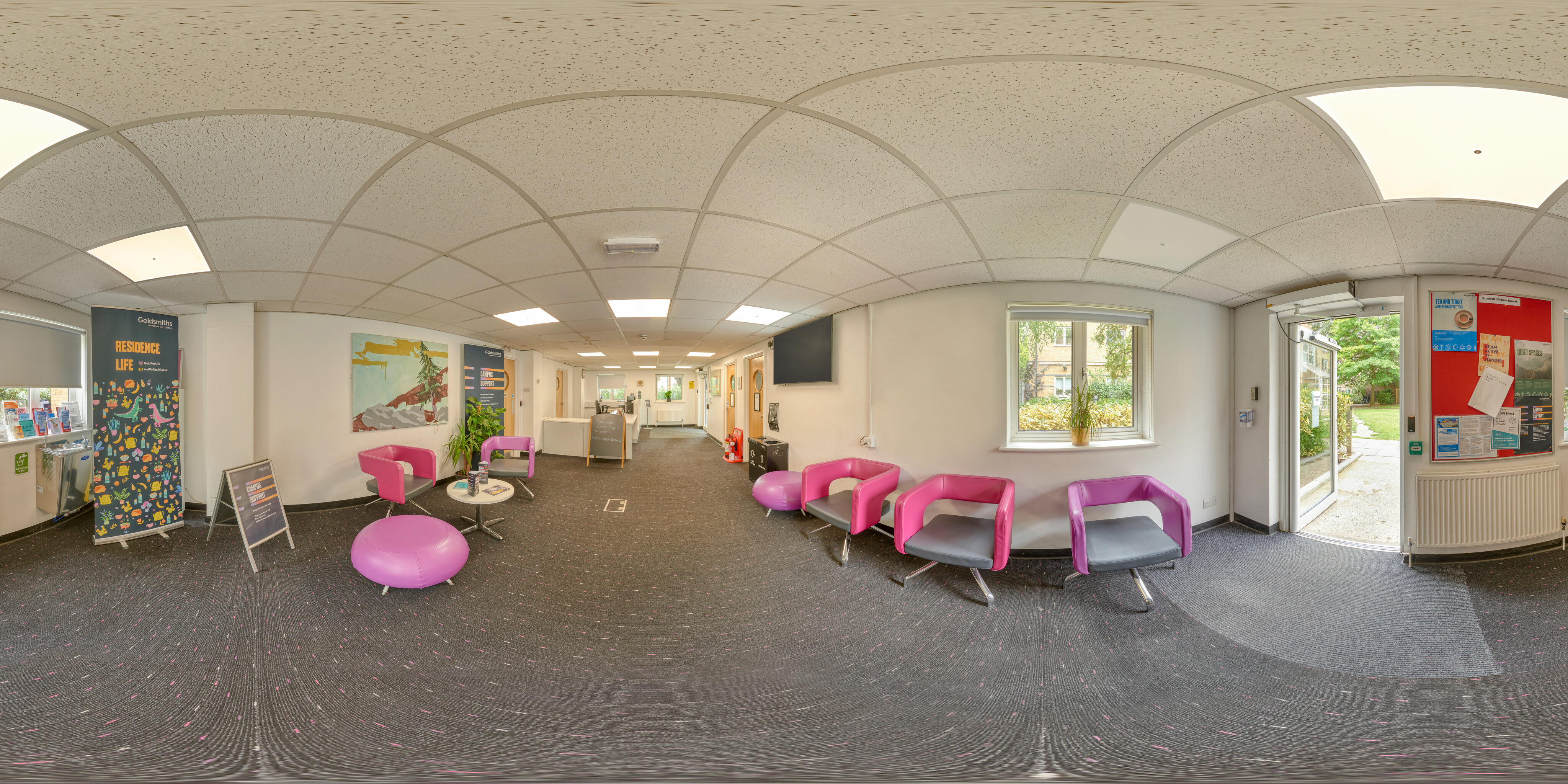 About Accommodation Office
Accommodation Services are located in the Accommodation Office, otherwise known as Loring Management Centre.
Accommodation Services are available to help you with anything you need from maintenance issues to support. This is part of a range of services available to students living in halls. Current residents have access to out of hours support, including our Campus Support Officers (CSO) who are your first point of call seven days a week. You can find out more about safety and support for residents on our dedicated page.
On top of this, the Residence Life team offers pastoral care and helps to arrange student-led social activities, creating a sense of community. You will get to know the Resident Experience Coordinators (RECs) who are specific to each hall and organise social activities alongside the Students' Union.
Discover all you need to know about living in our halls of residence in our guide to life in halls.
Discover more about Goldsmiths
Come to an Open Day
Have you enjoyed your Virtual Tour of Goldsmiths? Then why not visit us in person at one of our Open Days.
Chat to us
If you have a question about Goldsmiths chat to us for further support and information.
Our courses
We offer a range of courses across all study levels and a variety of subject areas.