Art studios
Ben Pimlott Building
360 Panorama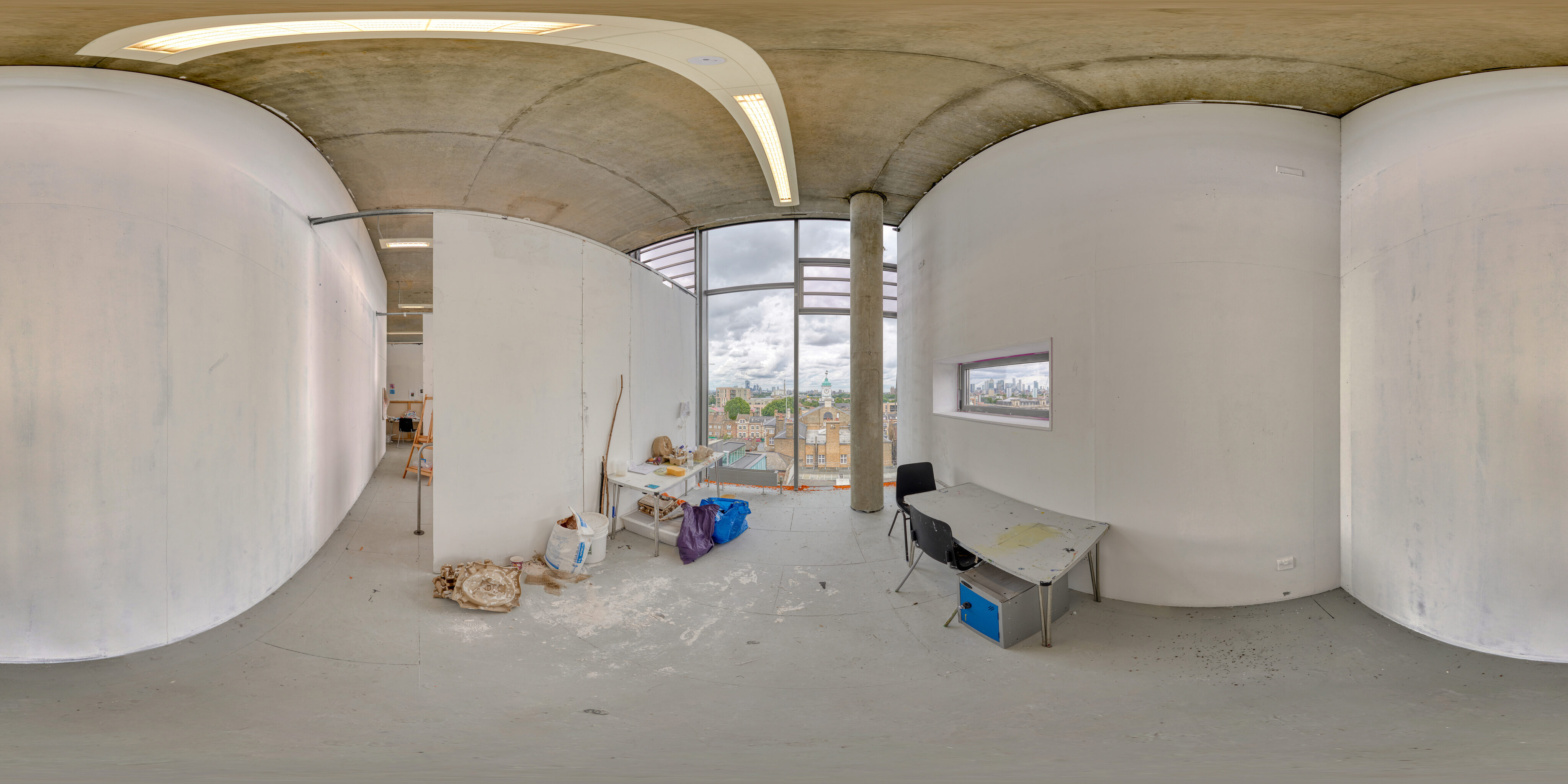 About Art studios
All students in the Department of Art at Goldsmiths have their own studio space to work in. Many are in the Ben Pimlott Building, where floors are shared between different year groups to encourage peer-supported learning.
Goldsmiths art students also have access to nine specialist art practice areas, where they can experiment with and develop their practice. These include things like metalworking, ceramics, video editing, and casting. Some require additional training to use, but this is provided by skilled technicians who are experienced members of staff and practising artists in their own right. They can teach you skills like welding, 3D modelling and printing, and silk screening.
Each year, the studio space in the Ben Pimlott Building and other areas around campus are transformed into gallery space for the end-of-year degree shows. The event, which is the culmination of work for students, draws attention from the art press and industry leaders.
Specialist practice areas
To find out more about the specialist art practice areas available to students, visit the Department of Art's facilities page.
Gallery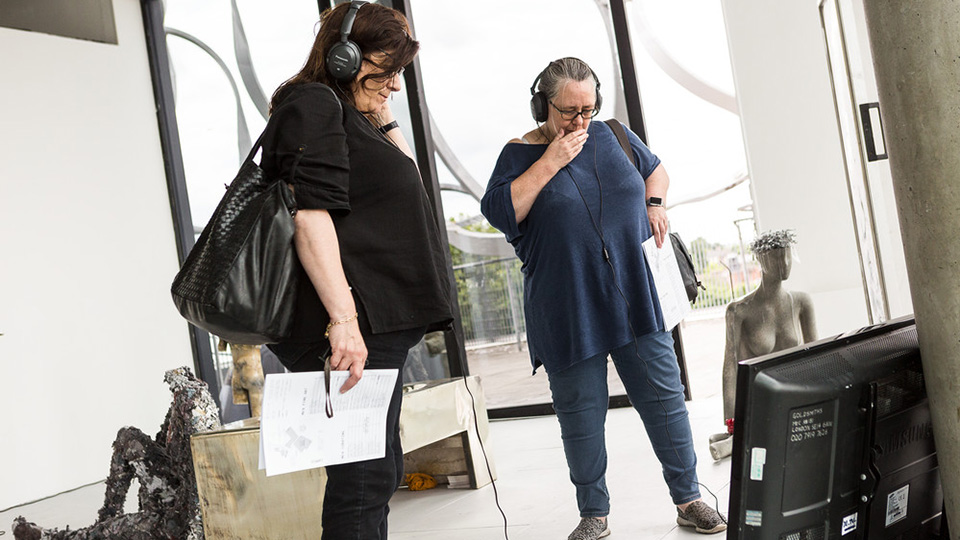 Discover more about Goldsmiths
Come to an Open Day
Have you enjoyed your Virtual Tour of Goldsmiths? Then why not visit us in person at one of our Open Days.
Chat to us
If you have a question about Goldsmiths chat to us for further support and information.
Our courses
We offer a range of courses across all study levels and a variety of subject areas.