Design Fabrication Labs (ceramics, moulding & casting)
Lockwood Building
360 Panorama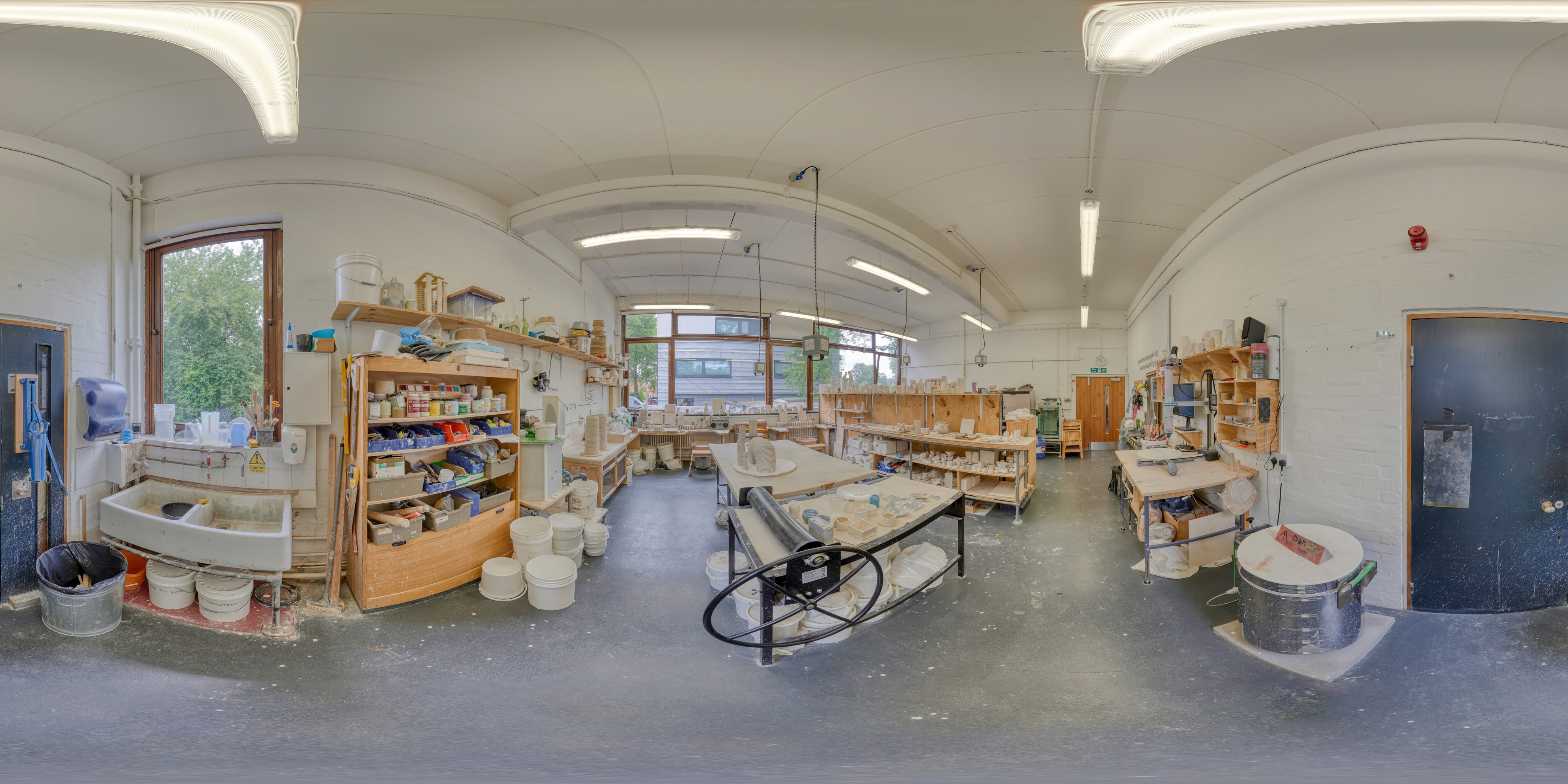 About Design Fabrication Labs (ceramics, moulding & casting)
As a Design student, you'll have access to the Department's Fabrication and Computing Labs to enable you to realise your projects, experiment with real and virtual materialities, and develop the technical understanding necessary to your evolution as a designer.
This is the Ceramics, Moulding & Casting Lab – a purpose designed space housing a range of professional and specialist equipment to enable and support your work using clay, plaster, flexible moulding materials and casting resins.
Other facilities include:
Plastic fabrication Lab
Textiles Lab (with facilities for sewing, digital embroidery, screen printing & vinyl cutting)
Metal workshop
Digital fabrication Lab (including laser cutting, 3D printing, scanning and cnc equipment)
These Lab spaces are the setting for both open-access making and the teaching of course related modules. They are a place where you can undertake project work, exploring your ideas through making and push your practice beyond traditional design outcomes.
At all times you'll be supported by a team of highly skilled and experienced makers and practitioners who will not only guide and support but also encourage you to develop a critical approach to your engagement with materials and making.
You will also have your own studio space, a base for you to develop your design practice.
All of these facilities and spaces are in the Lockwood Building, at the heart of the Goldsmiths campus. Students on our MA Design: Expanded Practice also undertake work in a satellite site, currently in Deptford Bridge (10 minutes' walk from New Cross).
Gallery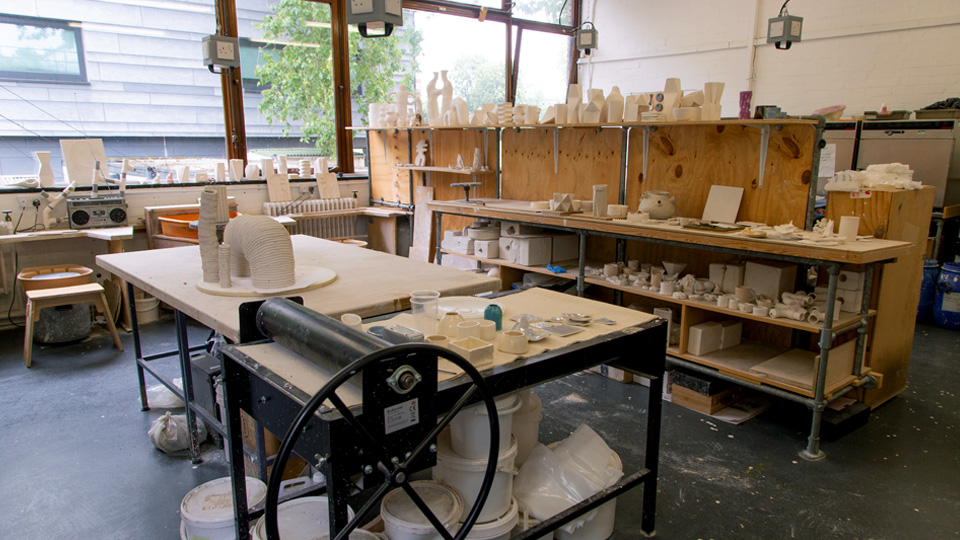 Discover more about Goldsmiths
Come to an Open Day
Have you enjoyed your Virtual Tour of Goldsmiths? Then why not visit us in person at one of our Open Days.
Chat to us
If you have a question about Goldsmiths chat to us for further support and information.
Our courses
We offer a range of courses across all study levels and a variety of subject areas.