Design studio
Lockwood Building
360 Panorama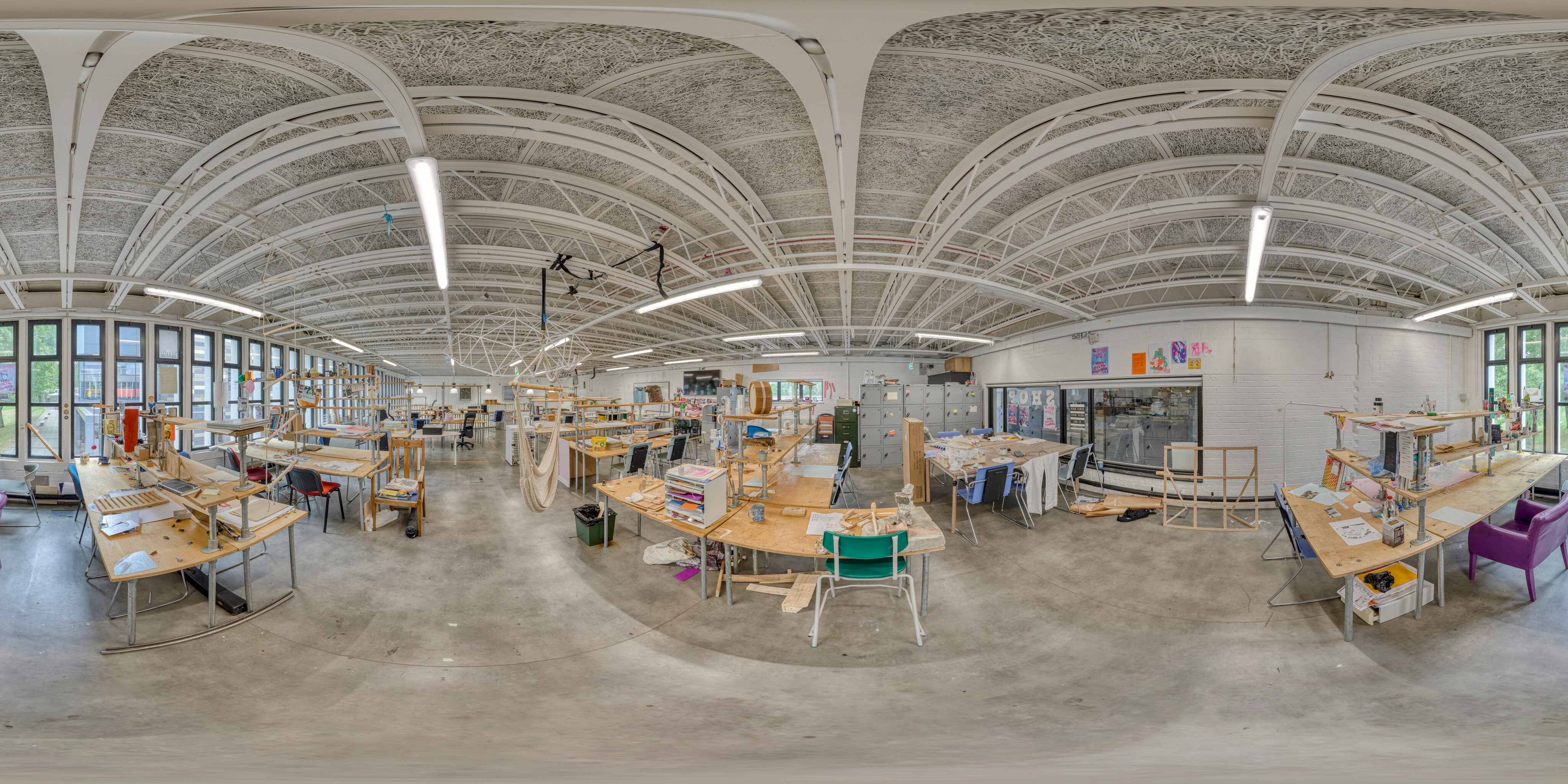 About Design studio
All students in the Department of Design are allocated their own studio space.
Shown here is the mezzanine level of the studio for third-year BA Design students, an inspiring place where you can undertake creative explorations and develop your project work. Located in the Lockwood Building, this studio is a split-level space, including break-out zones for collaborating and relaxing.
The studio projects you work on throughout the programme are designed to develop your own ways of thinking and making. Some of these projects are Live Briefs written in conjunction with different commercial, governmental and non-profit partners. You'll be encouraged to push beyond the boundaries of traditional design specialisms and explore how the processes and practices of design can be used to rethink society and culture.
You will also have access to our Fabrication and Computing Labs to enable you to realise your projects, experiment with real and virtual materialities, and develop the technical understanding necessary to your evolution as a designer. Find out more about our Design workshops and other facilities here.
At the end of your programme, you develop and work on your own final project that will be exhibited as part of the renowned Goldsmiths Degree Shows. This final major project is a culmination of all your learning throughout the programme, and exhibiting it at the Goldsmiths' Design Degree Show helps you make connections with leading industry figures who regularly attend the shows.
Please note that MA Design: Expanded Practice students also undertake work in a satellite site, currently in Deptford Bridge (10 minutes' walk from New Cross).
Gallery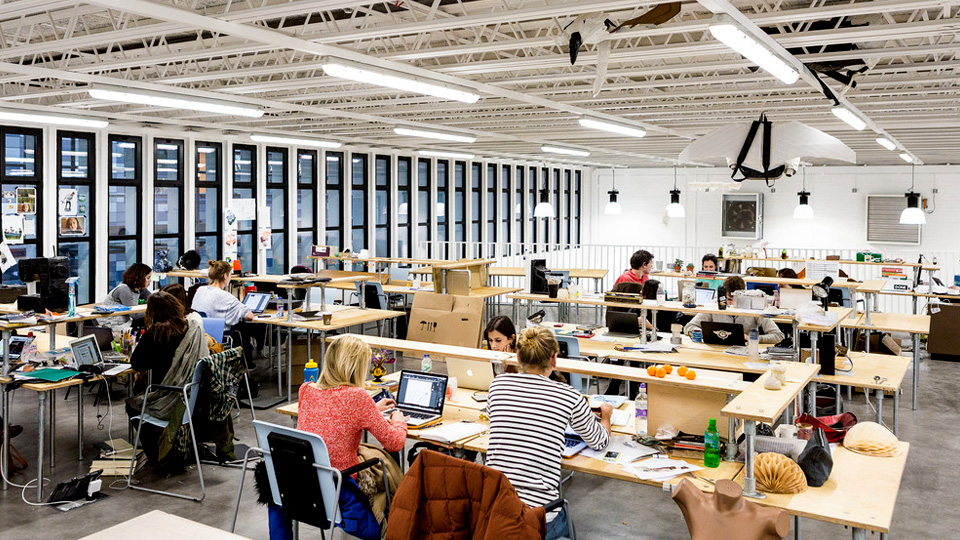 Discover more about Goldsmiths
Come to an Open Day
Have you enjoyed your Virtual Tour of Goldsmiths? Then why not visit us in person at one of our Open Days.
Chat to us
If you have a question about Goldsmiths chat to us for further support and information.
Our courses
We offer a range of courses across all study levels and a variety of subject areas.