Edit suites
Professor Stuart Hall Building
360 Panorama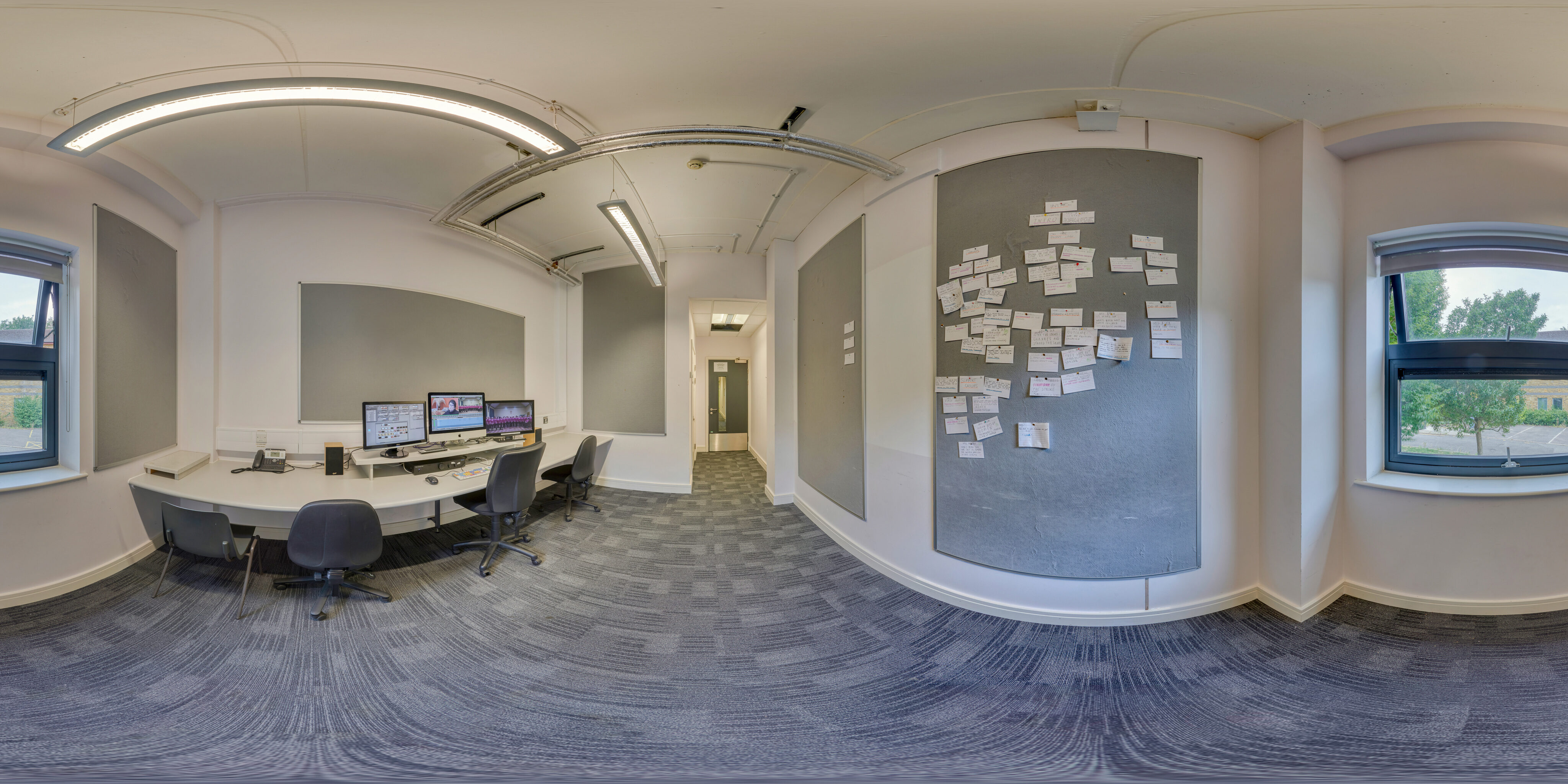 About Edit suites
The edit suites in the Professor Stuart Hall Building are bookable individual rooms that all have iMacs pre-installed with Avid Media Composer, the industry-standard non-linear editing software used in broadcast, television, and feature film production. They also have client monitors (TVs) as well as two computer screens. Dedicated speakers and pre-amplifiers mean you can hear your creations in all their glory.
These facilities will allow you to gain hands-on experience of working with high-end digital formats, and learn sophisticated workflow techniques, such as offline/online editing, picture grading, and VFX. A communal Avid lab is available to use in case all the individual suites have been booked up. You may also have access to Goldsmiths' Avid Pro-tools edit rooms, which feature full audio mastering setups, and control surfaces for properly mixing your film audio.
No matter what subject you choose, you will have access to video-editing software with the Adobe Creative Suite that's installed on the iMacs in the IT Suite. See some of the work created at Goldsmiths on GoldDust.org.uk, which showcases fiction and documentary films, as well as other creative work by our students.
Get certified
Some students will be able to take the Avid Certified User Accreditation (Media Composer 101 and 110), to consolidate and solidify their editing skills. All Avid edit suites, screening rooms, and sound studios are linked together using Avid's ISIS storage area network, allowing you to edit and playback your footage and films in any of them without having to transfer any footage.
Gallery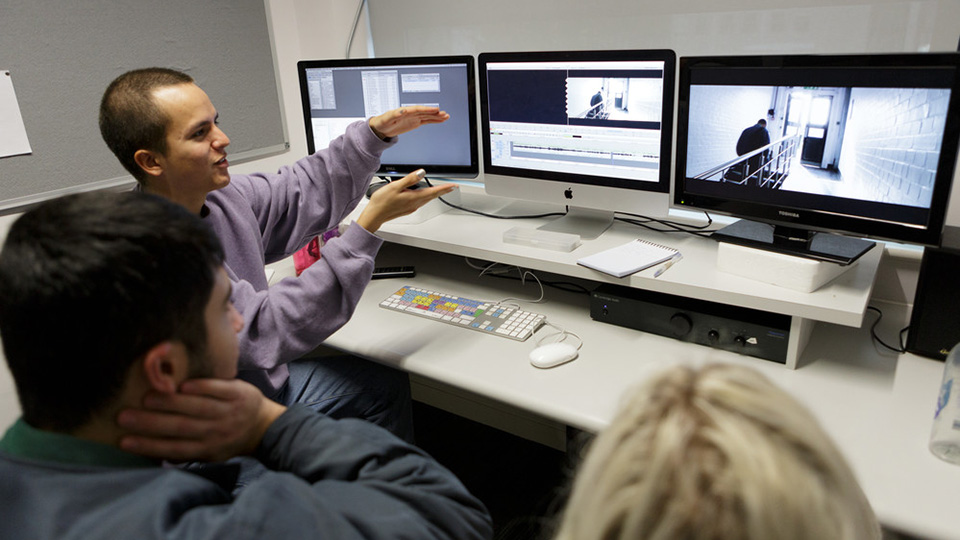 Discover more about Goldsmiths
Come to an Open Day
Have you enjoyed your Virtual Tour of Goldsmiths? Then why not visit us in person at one of our Open Days.
Chat to us
If you have a question about Goldsmiths chat to us for further support and information.
Our courses
We offer a range of courses across all study levels and a variety of subject areas.