360 Panorama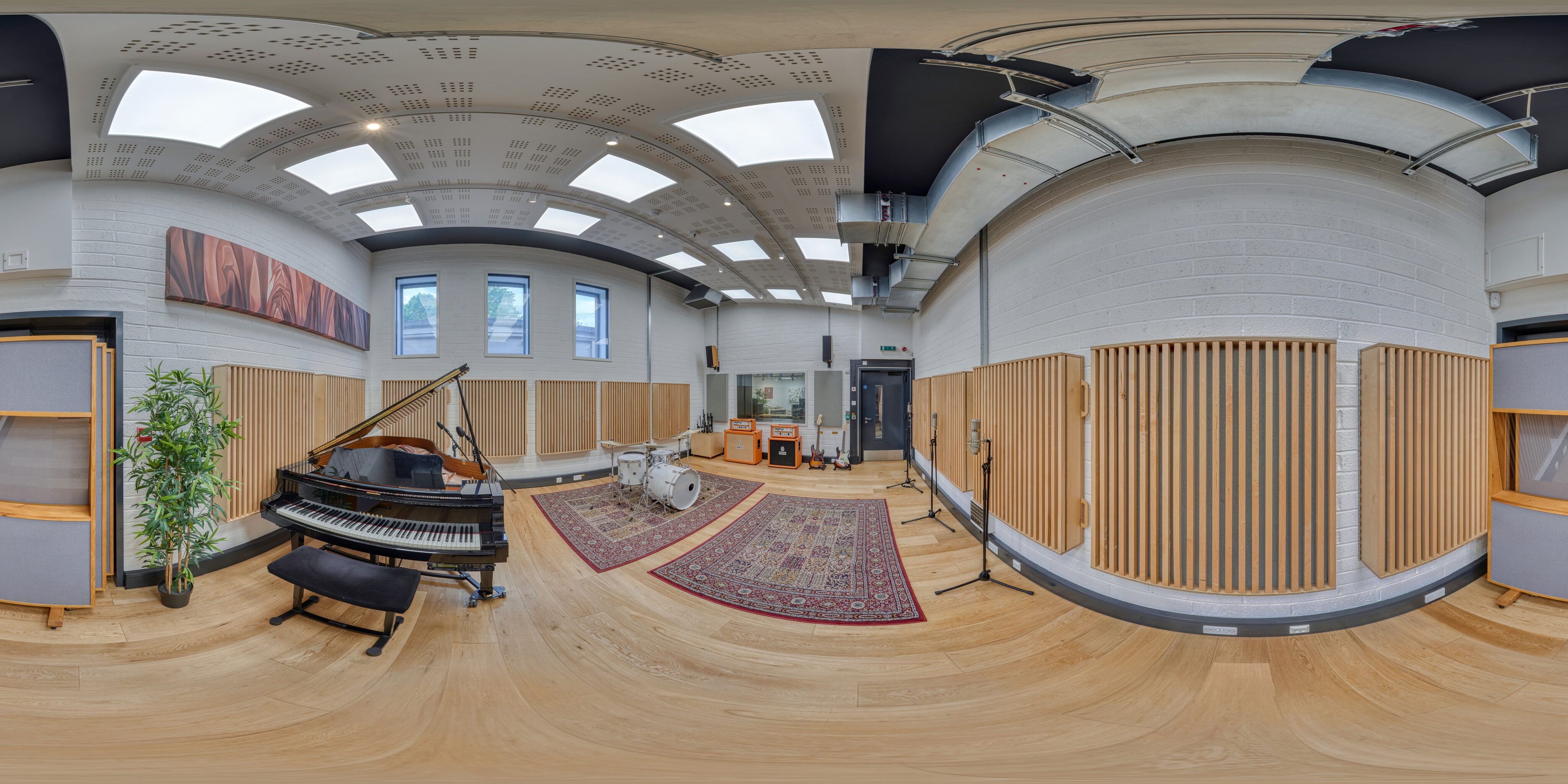 About Goldsmiths Music Studios
Students in the Department of Music have full access to the spaces and equipment on offer at Goldsmiths Music Studios. The three large recording spaces give you the chance to experience creating professional recordings and expand your practice through experimentation. Extracurricular activities also take place here for students who want extra time in the studios.
Goldsmiths Music Studios supports both analogue and digital recording, and offers a large collection of new and vintage microphones, amplifiers, outboard and synthesisers, with expert engineers on hand to help. You can find out more about specific equipment and the team through the Goldsmiths Music Studios webpages.
Music at Goldsmiths
Goldsmiths offers music programmes at undergraduate and postgraduate level, from traditional courses to those with a more contemporary focus. As well as Goldsmiths Music Studios, students have access to the Electronic Music Studios, a range of rehearsal rooms and our own record label NX Records. These, and the many performance opportunities, contribute to a rich student experience. Find out more about the Department of Music, our award-winning alumni, calendar of events and department research.
Gallery
Discover more about Goldsmiths
Come to an Open Day
Have you enjoyed your Virtual Tour of Goldsmiths? Then why not visit us in person at one of our Open Days.
Chat to us
If you have a question about Goldsmiths chat to us for further support and information.
Our courses
We offer a range of courses across all study levels and a variety of subject areas.