St James Hatcham Building
About St James Hatcham Building
This building is a former church that has been deconsecrated and converted into a creative hub for the campus.
St James Hatcham Building is used throughout the year as an exhibition and performance space, including during the annual Goldsmiths degree shows. The building still retains a lot of original features including stunning stained glass, arch decorations and traditional stonework, and so is a beautiful setting for staging immersive experiences.
It is also home to labs, workshops and classrooms for the Department of Computing. This includes Hatch Lab, a physical computing space that includes soldering and electronic equipment, liquid resin 3D printers, sewing machines and other equipment for creating wearable technology, laser cutting, engraving, and CNC milling for making bespoke electronics. It's somewhere that students go to experiment and explore their areas of interest.
Outside the building is a memorial garden, which is still owned by St James' Hatcham Church. Although this is a private area, the church has given an open invitation to Goldsmiths students and staff to enjoy the garden as a quiet space on campus. Visitors are asked to treat the garden with respect as a place of remembrance and reflection.
Gallery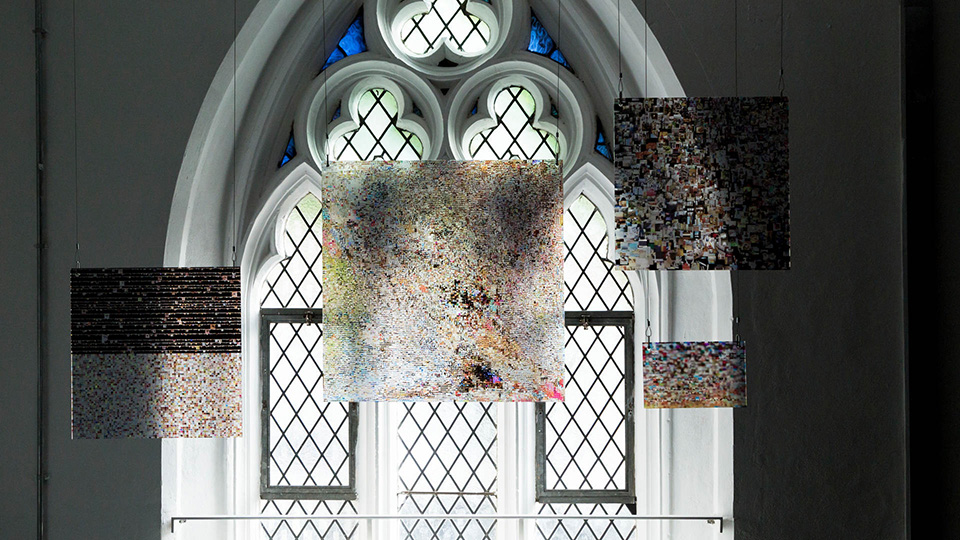 Discover more about Goldsmiths
Come to an Open Day
Have you enjoyed your Virtual Tour of Goldsmiths? Then why not visit us in person at one of our Open Days.
Chat to us
If you have a question about Goldsmiths chat to us for further support and information.
Our courses
We offer a range of courses across all study levels and a variety of subject areas.