The Great Hall
Richard Hoggart Building
360 Panorama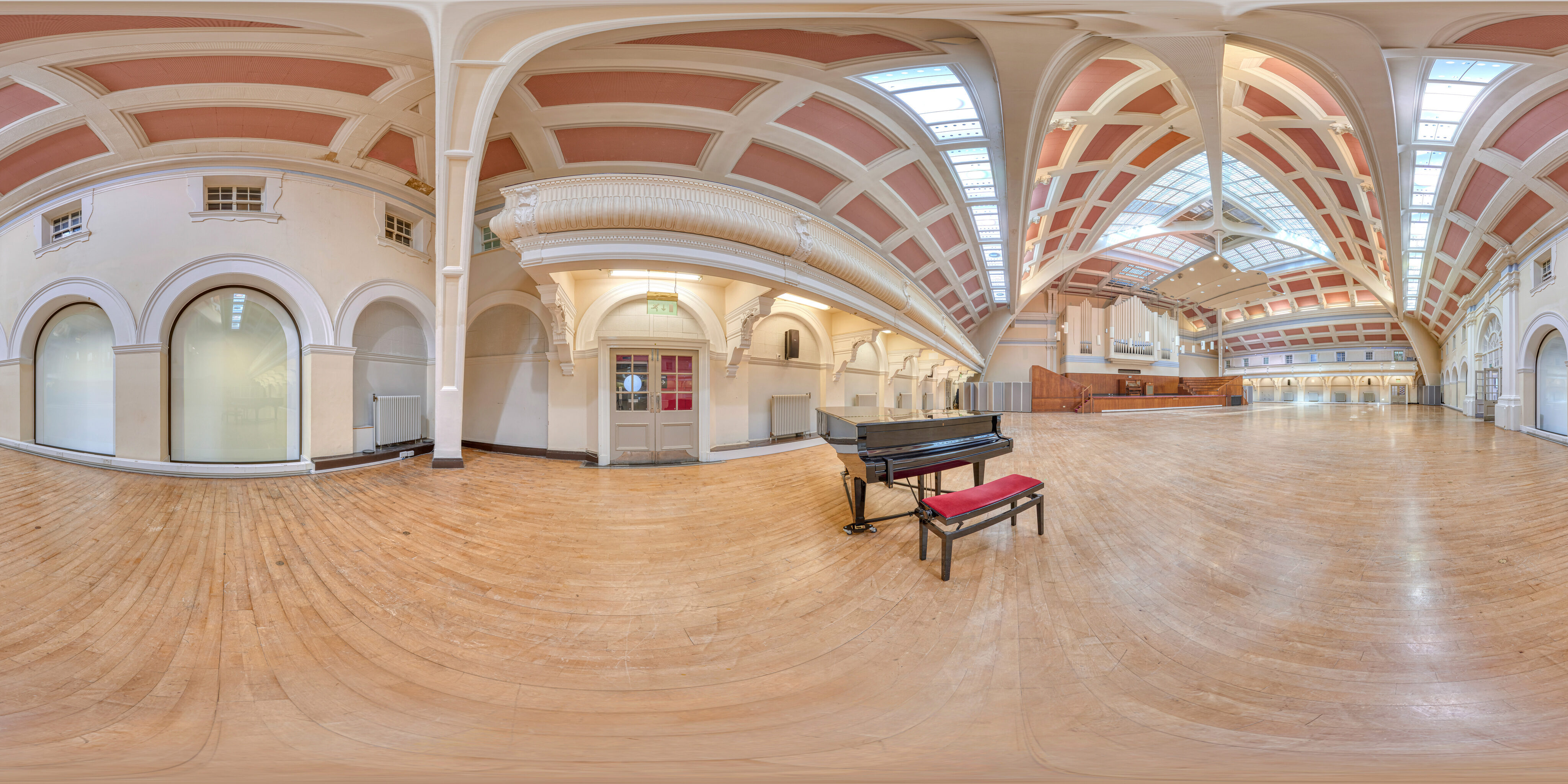 About The Great Hall
The Great Hall is a focal point on campus that plays a role in many key moments of student life. It's where a lot of people might have first encountered Goldsmiths during Open Days hosted here, and it's also been the venue for many graduation ceremonies over the years.
It's a grand and versatile space, which can seat up to 580 people in the auditorium and 140 in the balconies. It is known for its great acoustics, and is used for regular student music rehearsals, recitals and concerts, including those from the Goldsmiths Sinfonia, Chamber Choir, Composers Collective and Contemporary Music Ensemble. Find out more about the performance opportunities available in the Department of Music.
The Great Hall has also been the setting for live television broadcasts such as BBC Question Time, music festivals, exhibitions and careers fairs.
It began life as an open parade ground back when the building housed a Royal Naval School in the 1800s, and spending time here really reminds you of the history and heritage of Goldsmiths.
Gallery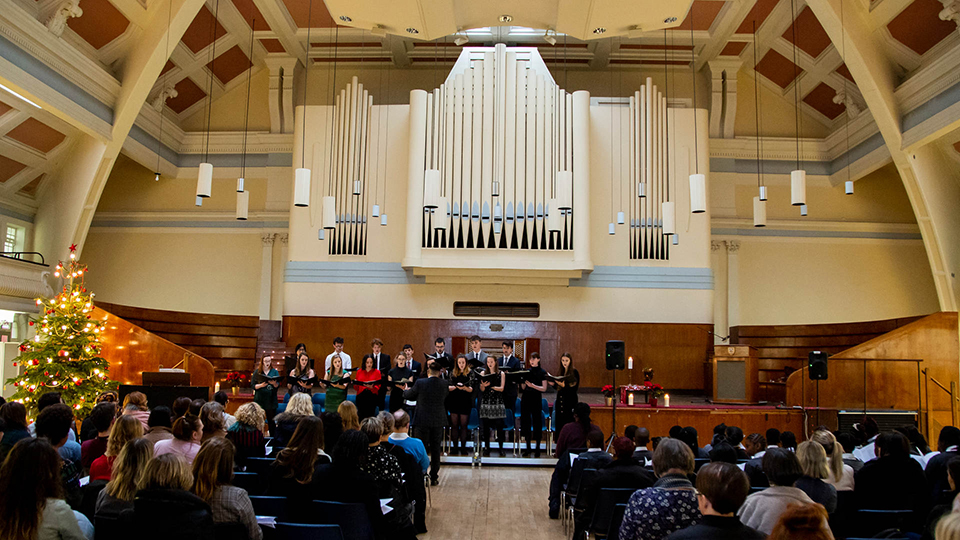 Discover more about Goldsmiths
Come to an Open Day
Have you enjoyed your Virtual Tour of Goldsmiths? Then why not visit us in person at one of our Open Days.
Chat to us
If you have a question about Goldsmiths chat to us for further support and information.
Our courses
We offer a range of courses across all study levels and a variety of subject areas.