Council Chamber
Deptford Town Hall Building
360 Panorama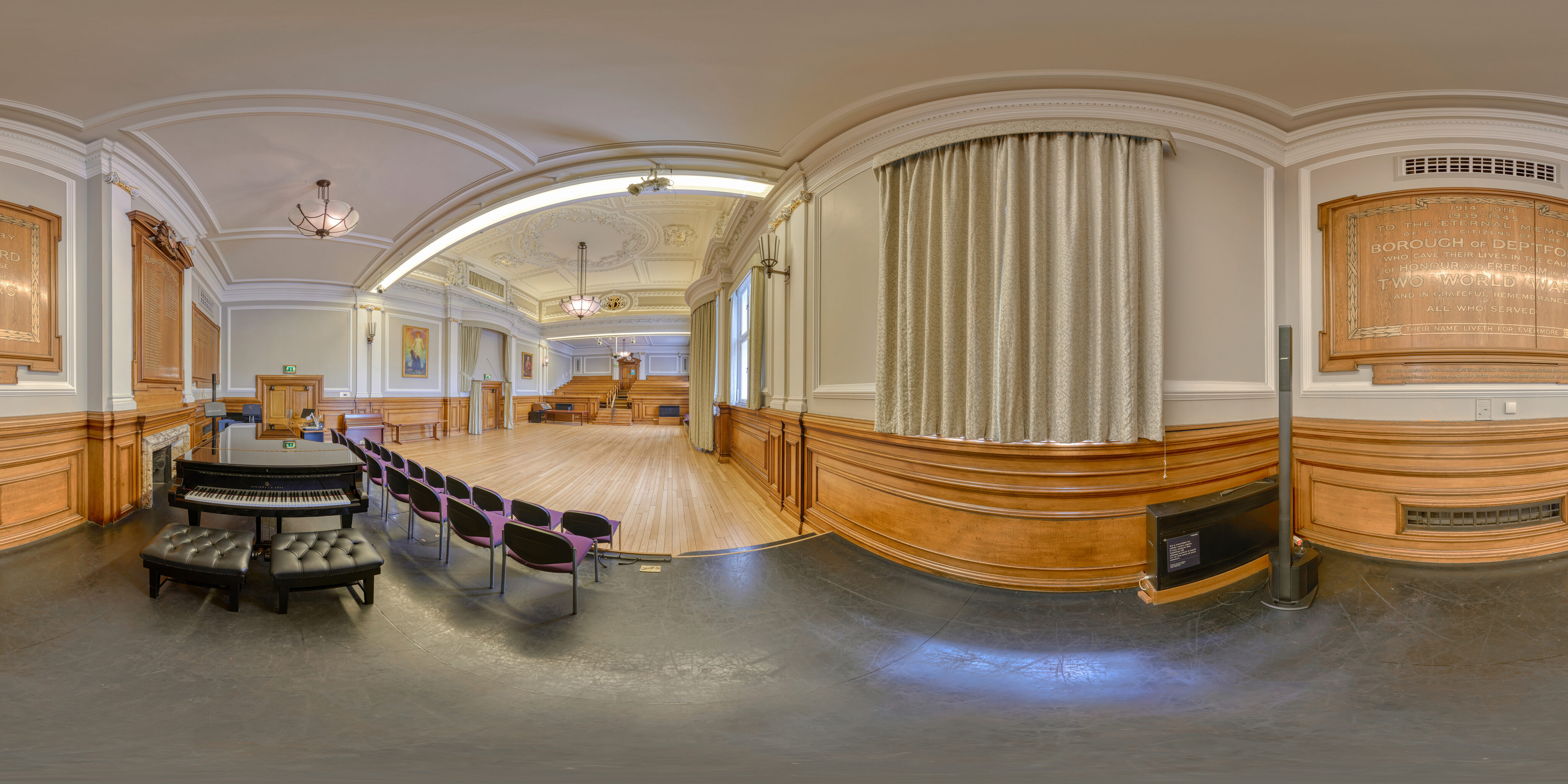 About Council Chamber
The Council Chamber in Deptford Town Hall Building is a grand room used for seminars and other teaching, as well as music rehearsals and concerts.
Groups including the Goldsmiths Vocal Ensemble and the Contemporary Music Ensemble perform here, and it's the venue for regular recitals from solo artists – some of whom make use of the beautiful Steinway grand piano on the stage. These performances are often open to the public as part of our regular events programme, and are a great way for students to gain confidence and experience. Find out more about the varied performance opportunities available in the Department of Music.
The Deptford Town Hall is also where law students have the opportunity to get hands-on courtroom experience by participating in mock-trials. Hosted by the Department of Law, many of these are hosted in the Council Room, and let you practise your legal reasoning by investigating, uncovering, and debating a series of realistically presented scenarios.
The walls of the Council Chamber feature original paintings and wood panels, with one listing the mayors of the Borough of Deptford before it became part of the London Borough of Lewisham in 1965.
Gallery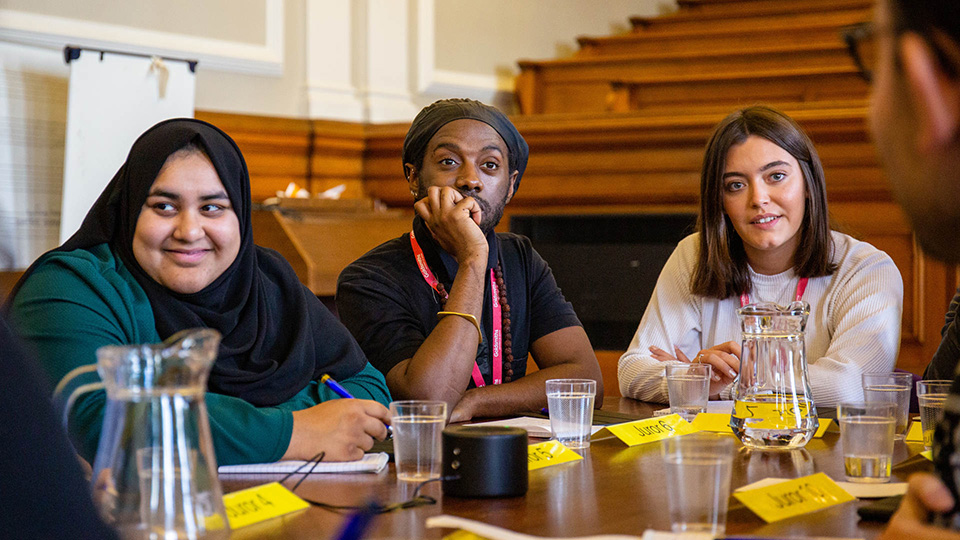 Discover more about Goldsmiths
Come to an Open Day
Have you enjoyed your Virtual Tour of Goldsmiths? Then why not visit us in person at one of our Open Days.
Chat to us
If you have a question about Goldsmiths chat to us for further support and information.
Our courses
We offer a range of courses across all study levels and a variety of subject areas.