Goldsmiths Digital Studios
Ben Pimlott Building
360 Panorama
About Goldsmiths Digital Studios
GDS (Goldsmiths Digital Studios) is a space that brings together students, artists, and technologists. It comes equipped with specialist solder stations, electronics parts and consumables like resistors, diodes, and breadboards.
The studio is a hub of digital experimentation, and is the home of the MFA Computational Arts programme, as well as our research consultancy and prototyping service, Goldsmiths Digital. The space is sometimes also used for specialist events throughout the year, such as physical computing workshops and beginners soldering workshops.
Find out more
Find out more about Goldsmiths Digital, and the MFA Computational Arts.
Gallery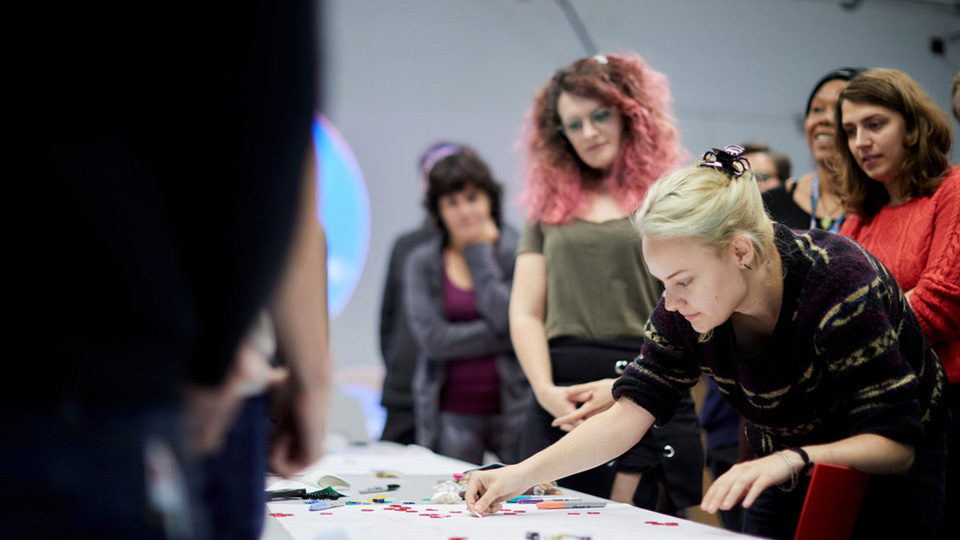 Discover more about Goldsmiths
Come to an Open Day
Have you enjoyed your Virtual Tour of Goldsmiths? Then why not visit us in person at one of our Open Days.
Chat to us
If you have a question about Goldsmiths chat to us for further support and information.
Our courses
We offer a range of courses across all study levels and a variety of subject areas.