Radio studio
Professor Stuart Hall Building
360 Panorama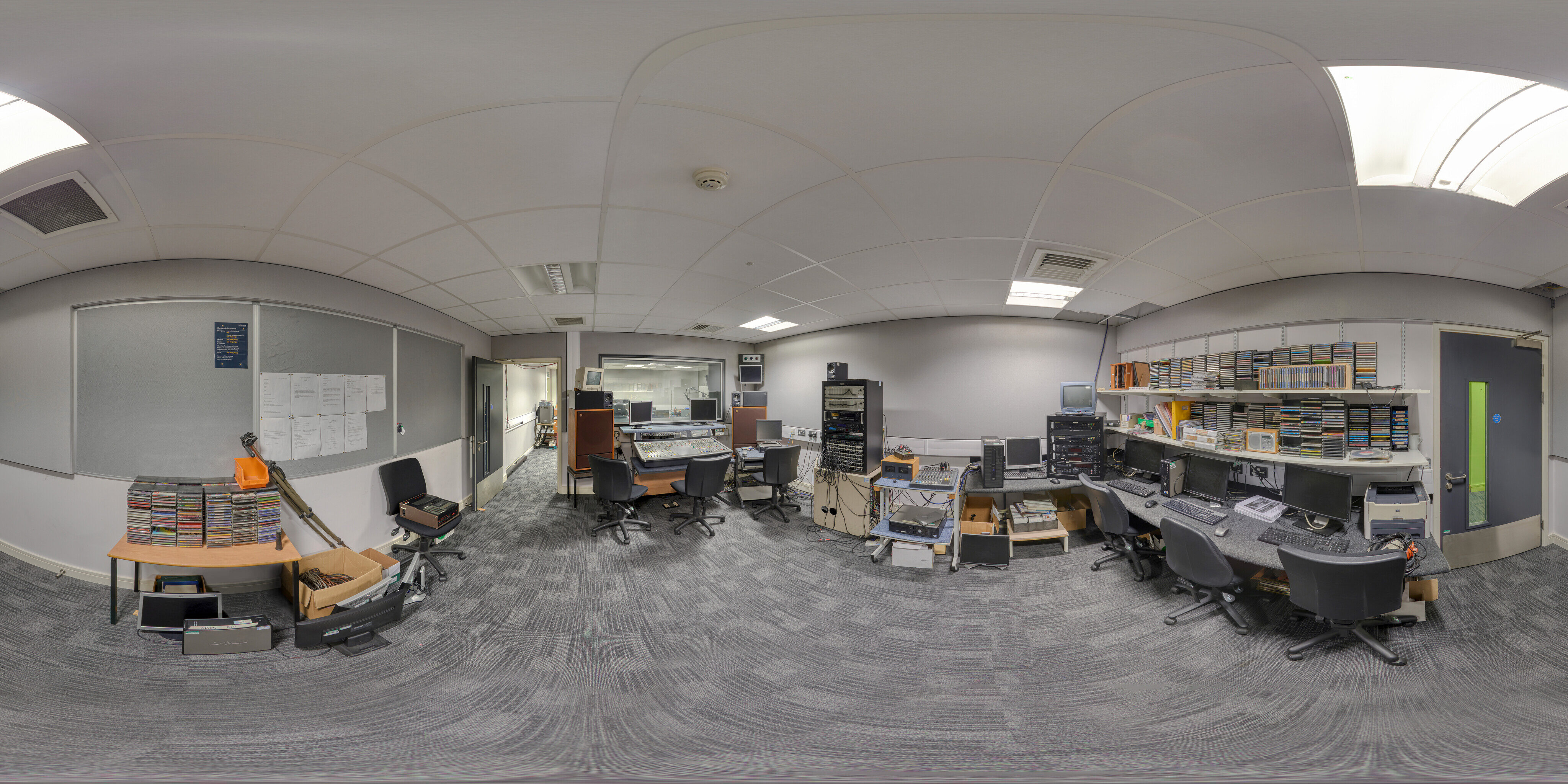 About Radio studio
The radio studios at Goldsmiths contain professional-grade broadcast and post-production equipment, which you can use to record, edit, and refine your radio packages. Studios are equipped with computers, broadcast-quality mics and control surfaces, as well as a host of audio post-production software, including SADiE6, with capability for the production of news, current affairs, drama and podcasts. The studios can be interconnected for realistic OB (outside broadcast) situations. These are used by students on all radio teaching programmes, from Foundation through to the MA Radio.
If you are interested in radio, check out our student-run station, Wired Radio, which is open to all, regardless of what you are studying. Please note that Wired Radio uses different studios.
Try your hand at radio
Find out more about Wired Radio.
Discover more about Goldsmiths
Come to an Open Day
Have you enjoyed your Virtual Tour of Goldsmiths? Then why not visit us in person at one of our Open Days.
Chat to us
If you have a question about Goldsmiths chat to us for further support and information.
Our courses
We offer a range of courses across all study levels and a variety of subject areas.