Whitehead Building foyer
Whitehead Building
360 Panorama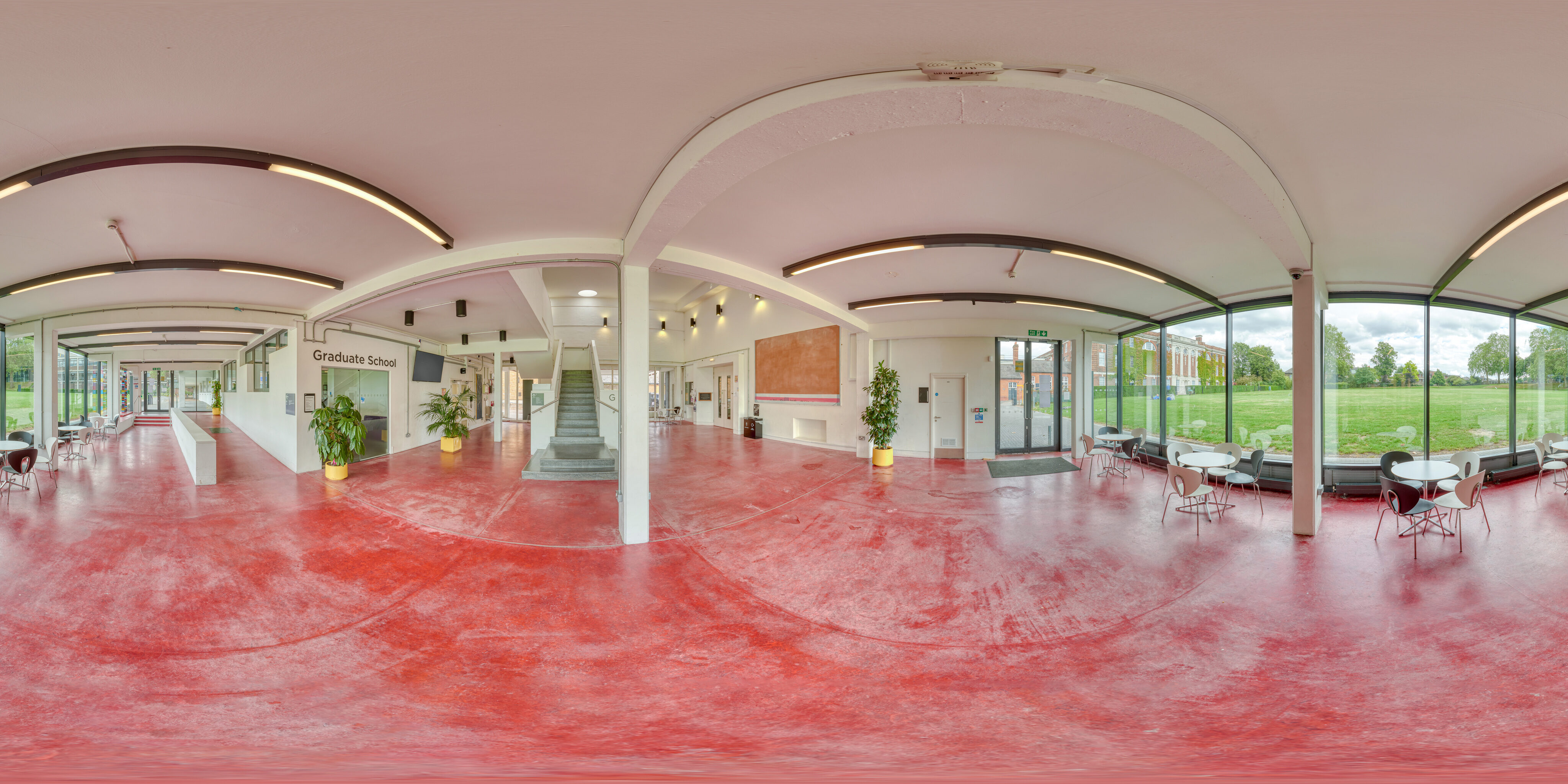 About Whitehead Building foyer
The Whitehead Building is home to the largest lecture theatre on campus, which is used for teaching, but also to host various Goldsmiths events throughout the year. These have included Q&A sessions with people like Owen Jones, as well as the annual Goldsmiths Prize, an event that celebrates the qualities of creative daring associated with the College, and rewards fiction that breaks the mould.
The building is also where the Graduate School (which supports research students) and the Department of Psychology are located.
The foyer is an adaptable, bright space overlooking the College Green, and is used for exhibitions and evening events throughout the year. It contains tables you can work at if you want to get away from the busier spaces on campus for a while.
Events at Goldsmiths
To find out about the events happening at Goldsmiths, visit the Events page.
You can also find out more about the Goldsmiths Prize on its dedicated homepage.
Gallery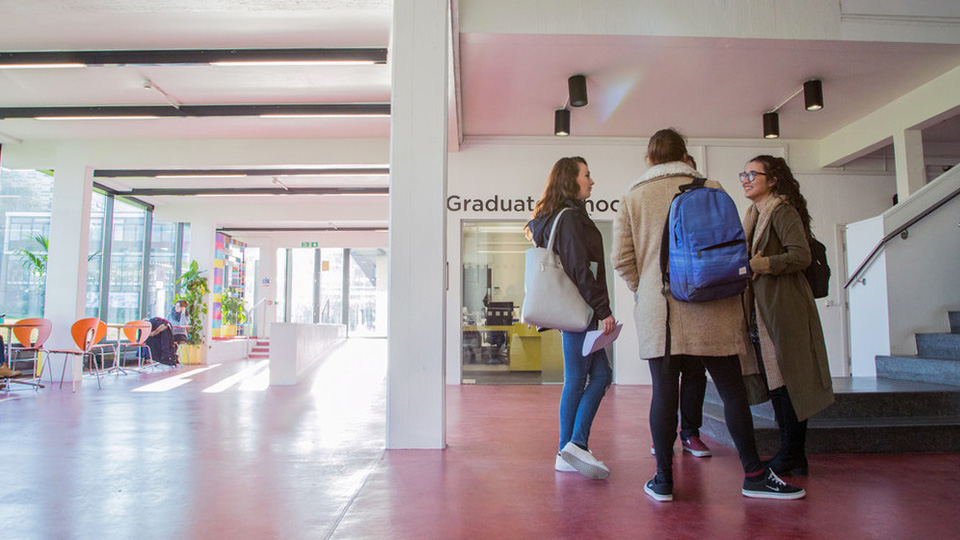 Discover more about Goldsmiths
Come to an Open Day
Have you enjoyed your Virtual Tour of Goldsmiths? Then why not visit us in person at one of our Open Days.
Chat to us
If you have a question about Goldsmiths chat to us for further support and information.
Our courses
We offer a range of courses across all study levels and a variety of subject areas.