Communal area outside the Margaret McMillan Building
Margaret McMillan Building
360 Panorama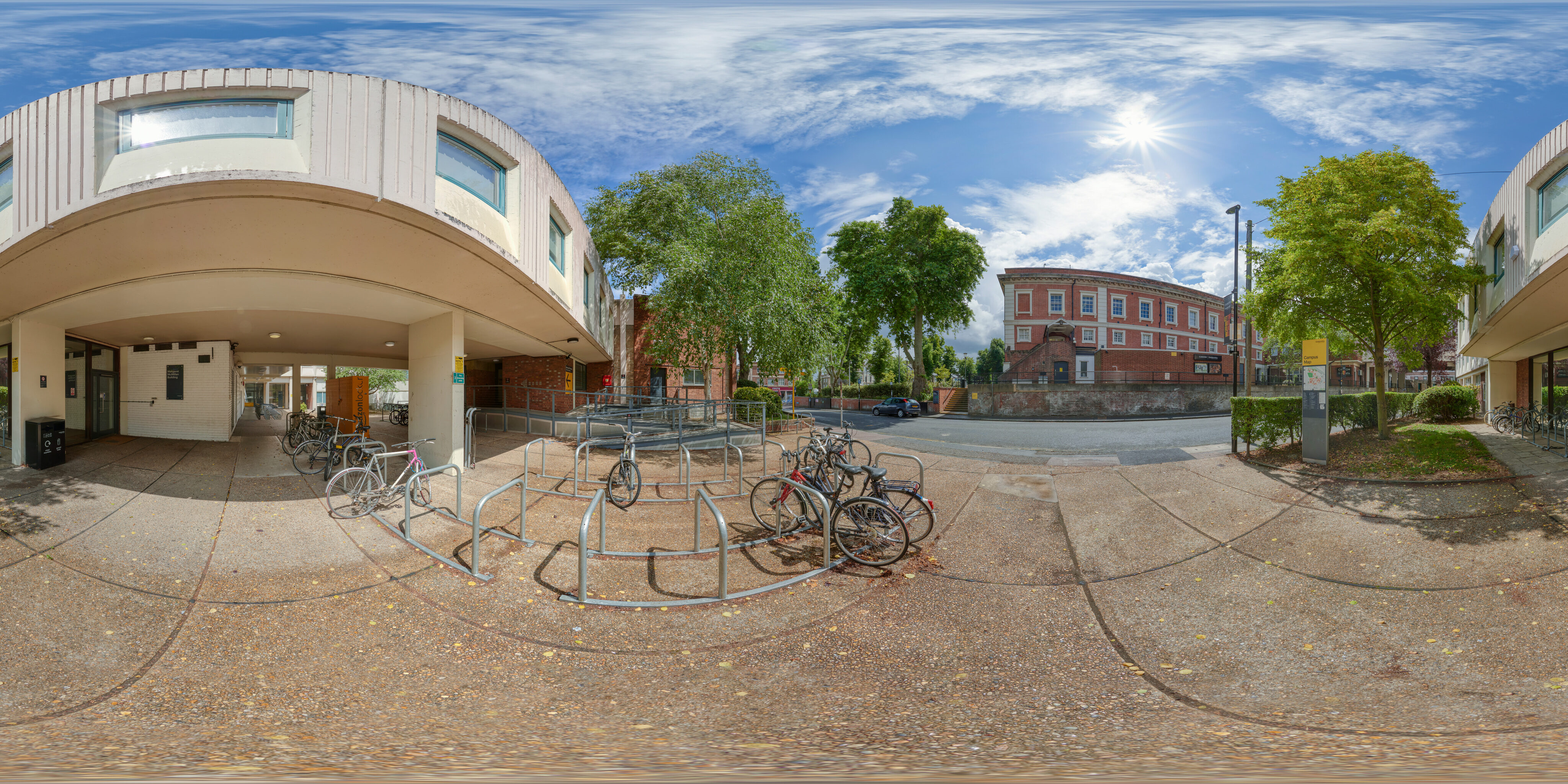 About Communal area outside the Margaret McMillan Building
Home to the Department of Educational Studies, the Margaret McMillan Building was previously simply known as the Education Building. The subject is studied in a variety of contexts here, from undergraduate courses, to PGCEs and short courses for teachers' professional development. You will find a range of teaching spaces in the building, with those on the top floor boasting a great view of London.
If you are looking for a little inspiration as an Education student look no further than Margaret McMillan herself – a pioneering social reformer, dedicated to improving the lives of people living in deprivation, particularly in Deptford during the 1980s. McMillan was passionate about early years education and managed three Deptford schools. The decision to rename the building after her in 2017 was the result of a campaign by students and staff at Goldsmiths to recognise the historic contribution of women to society.
The space outside the building has lots of room for bicycles to be locked, and is fitted with cycling tools and air pumps in case your bike needs some maintenance when you arrive on campus.
Discover more about Goldsmiths
Come to an Open Day
Have you enjoyed your Virtual Tour of Goldsmiths? Then why not visit us in person at one of our Open Days.
Chat to us
If you have a question about Goldsmiths chat to us for further support and information.
Our courses
We offer a range of courses across all study levels and a variety of subject areas.