George Wood Theatre
Richard Hoggart Building
360 Panorama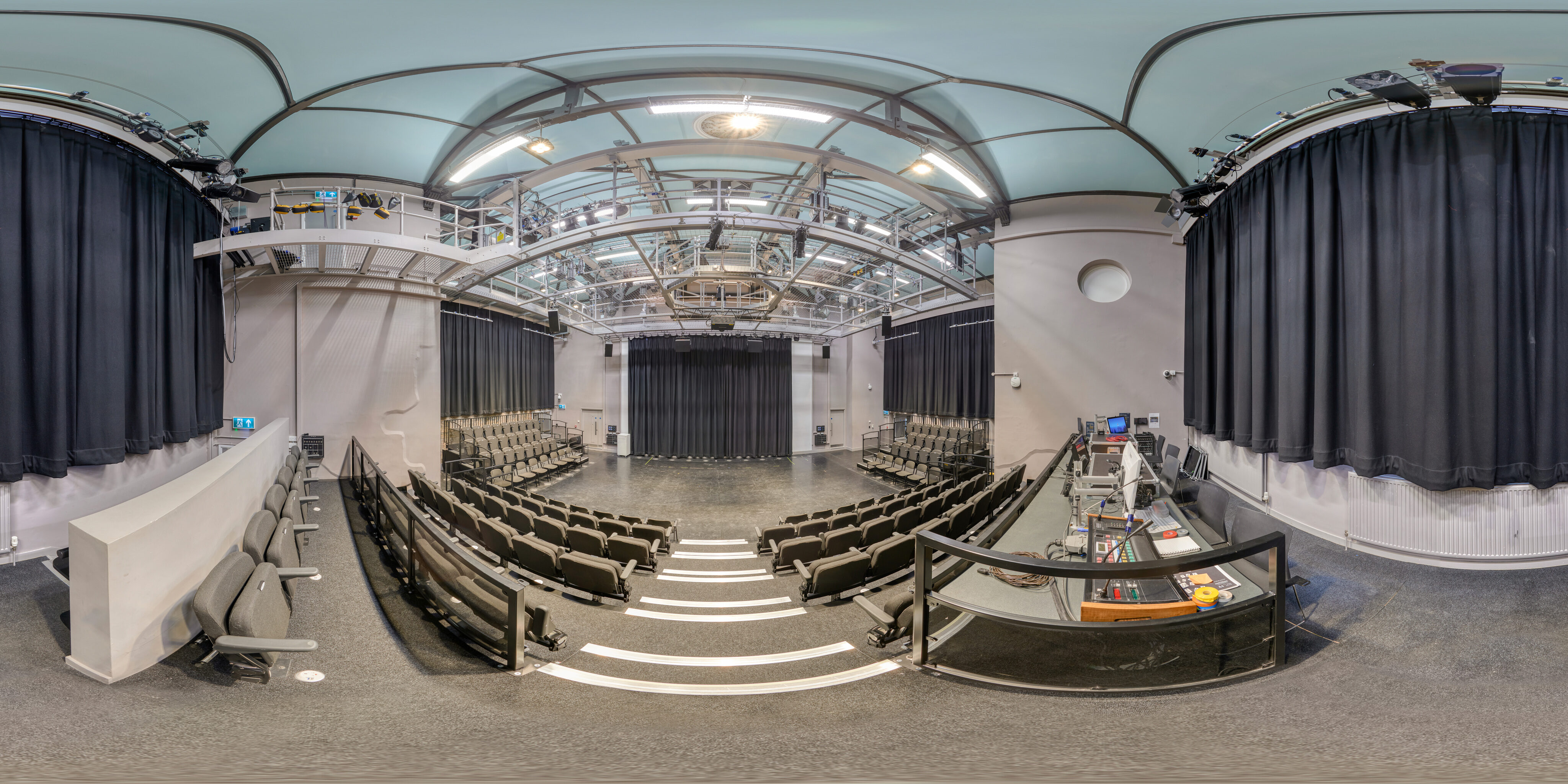 About George Wood Theatre
If you visit the George Wood Theatre you will find an impressive space that can seat around 140 people. The space is widely used by students in the Department of Theatre and Performance, and many genres from comedy to political satire are performed here. Famous alumni to have trod the boards include Julian Clary and Placebo's Brian Molko, while recent graduates include theatre director Rebecca Frecknall.
The theatre had a multimillion-pound refurbishment in 2018, giving it many great features. The motorised and collapsible seating blocks create a flexible theatre space that can morph between in-the-round, square, traverse and end-on arrangements. Lighting is also key to the space, with natural daylight, cue light stations, and a lighting desk all creating a range of professional standard lighting options. The tension wire grid allows students to set up lighting adjustments, while its central opening means that objects can be dropped or flown onto the stage from above.
Its seemingly ordinary white wall is coated in special paint, allowing creative theatrical backgrounds to be projected by a full HD projector. You can also find many other industry-standard facilities including: a stage management console; sound desk and audio sound system. Performers also have access to two large dressing rooms with showers. We want to provide our students with the tools to refine their craft, so that they leave Goldsmiths as experienced and articulate practitioners, equipped to shape the theatre of the future.
If you are not studying theatre, try to catch a show during your time at Goldsmiths, you are bound to be impressed by the creativity that can be found here.
Gallery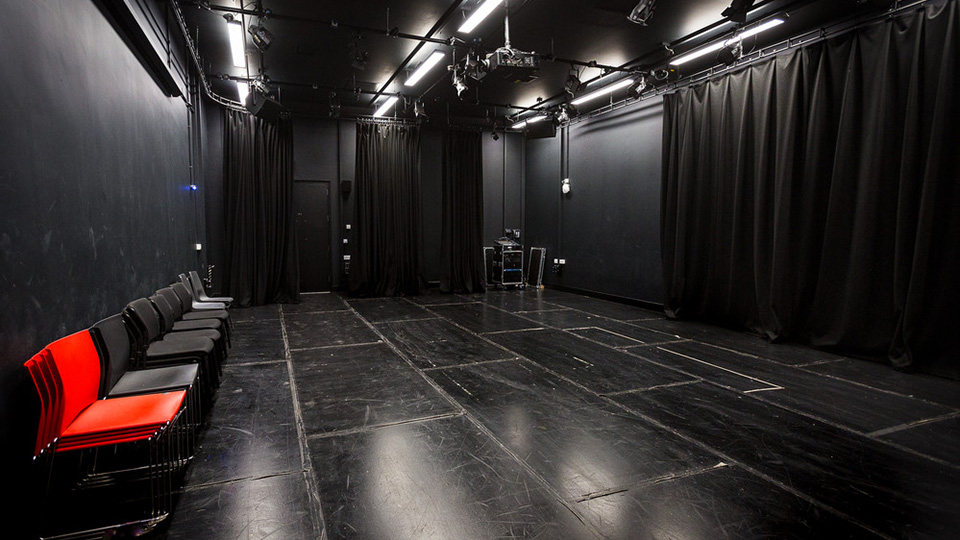 Discover more about Goldsmiths
Come to an Open Day
Have you enjoyed your Virtual Tour of Goldsmiths? Then why not visit us in person at one of our Open Days.
Chat to us
If you have a question about Goldsmiths chat to us for further support and information.
Our courses
We offer a range of courses across all study levels and a variety of subject areas.