Thirty Five café
Richard Hoggart Building
360 Panorama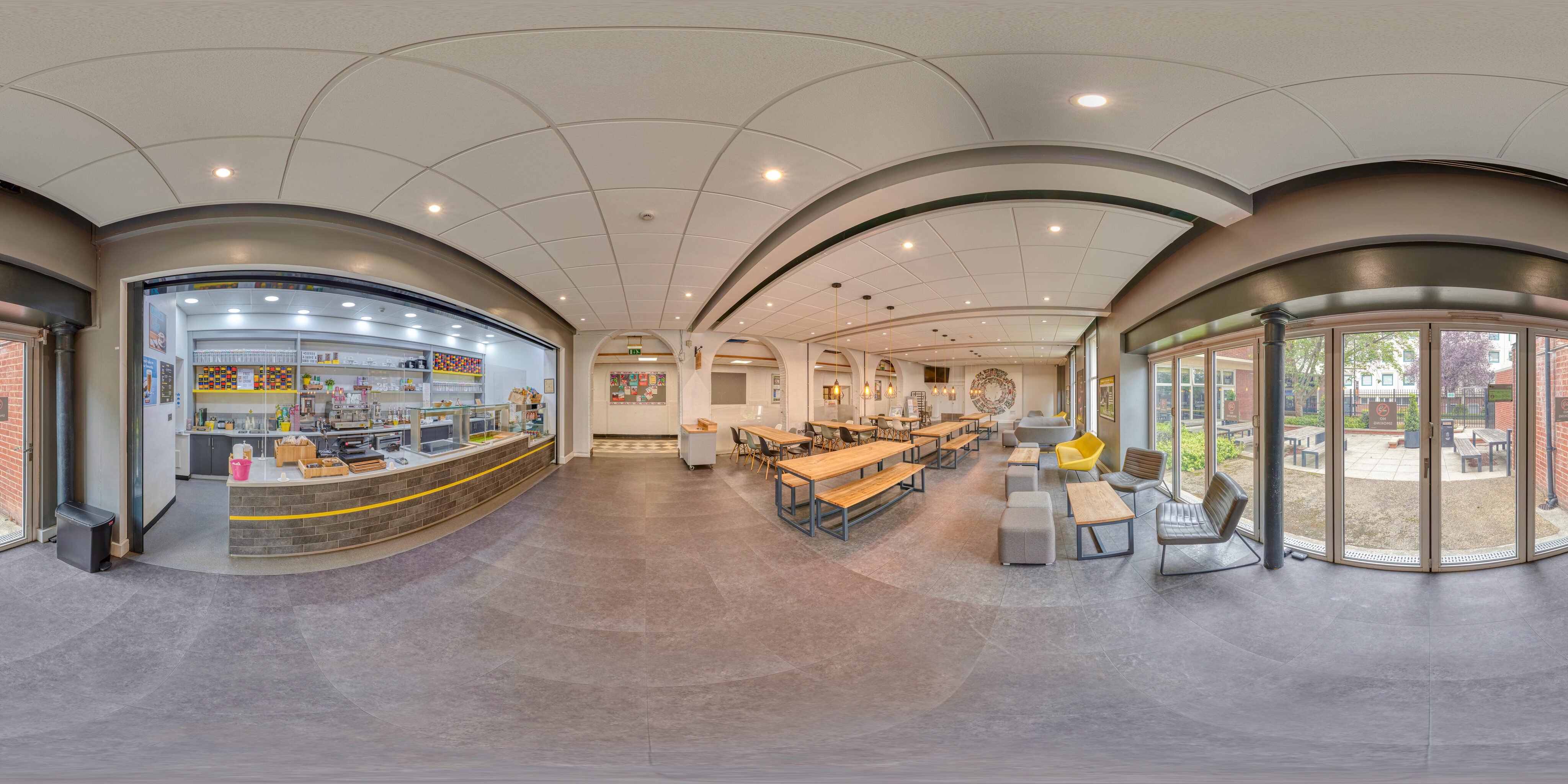 About Thirty Five café
If you are in need of a snack after a seminar or an early morning coffee to wake you up then pop by Thirty Five café in the Richard Hoggart Building. Thirty Five serves tasty sandwiches, salads and hot food, as well as Costa coffee. If you and a friend are in need of a treat there are plenty of cakes and brownies on offer too.
The space was refurbished in 2017, with stylish seating inside, and a mural by local artist Joshua Drewe on the far wall that celebrates Goldsmiths' history and that of the surrounding area. There is an outside space so you can eat al fresco when the weather is good.
If you are looking for something more substantial to eat you can also visit the Refectory, as well as other places to eat and drink on campus. For a change of scene, venture out into New Cross' variety of eateries.
Gallery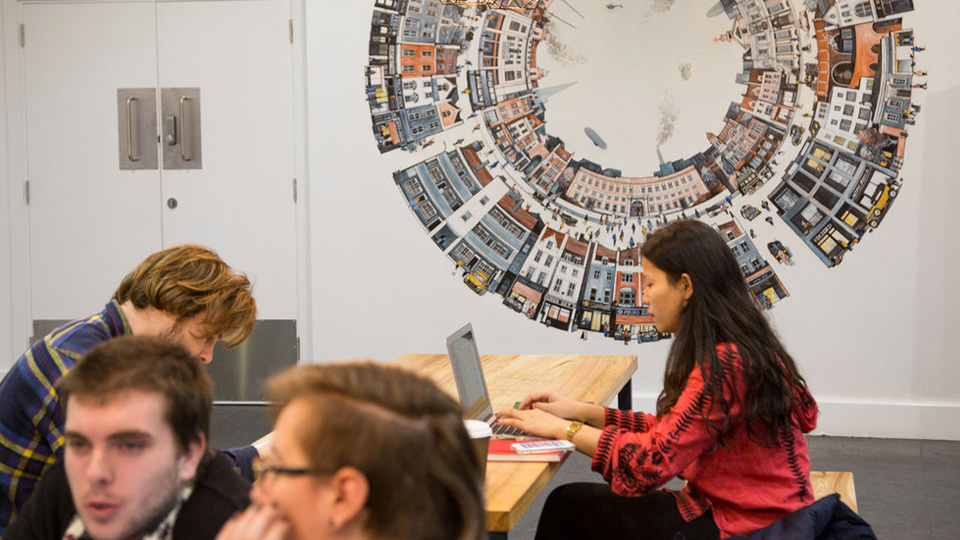 Discover more about Goldsmiths
Come to an Open Day
Have you enjoyed your Virtual Tour of Goldsmiths? Then why not visit us in person at one of our Open Days.
Chat to us
If you have a question about Goldsmiths chat to us for further support and information.
Our courses
We offer a range of courses across all study levels and a variety of subject areas.