Quad
Richard Hoggart Building
360 Panorama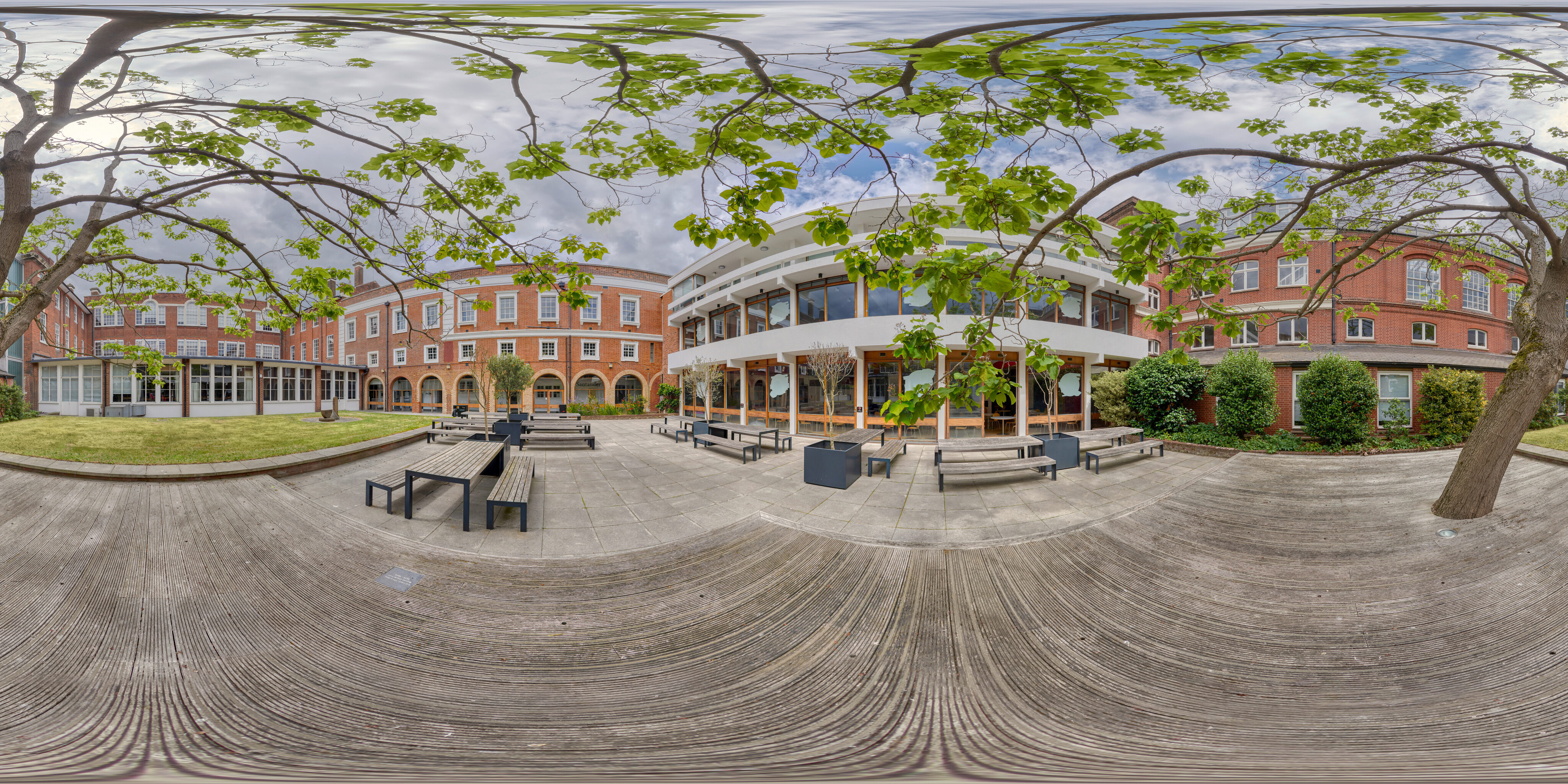 About Quad
You'll find the open-air Quad in the middle of the Richard Hoggart Building, next to the Refectory. Long tables and benches provide a great spot to eat your lunch or soak up the sun in between classes. The lawn, which is often filled with wildflowers, brings a calm to the area that is surrounded by corridors often bustling with students.
It's also well-placed for a visit to the Careers Service, or the cinema.
Before 1914, the Quad was home to tennis courts. You can now get a more extensive view while you play a set, as we have two courts beside the Professor Stuart Hall Building that overlook the College Green.
Discover more about Goldsmiths
Come to an Open Day
Have you enjoyed your Virtual Tour of Goldsmiths? Then why not visit us in person at one of our Open Days.
Chat to us
If you have a question about Goldsmiths chat to us for further support and information.
Our courses
We offer a range of courses across all study levels and a variety of subject areas.