IT suite
Rutherford Building
360 Panorama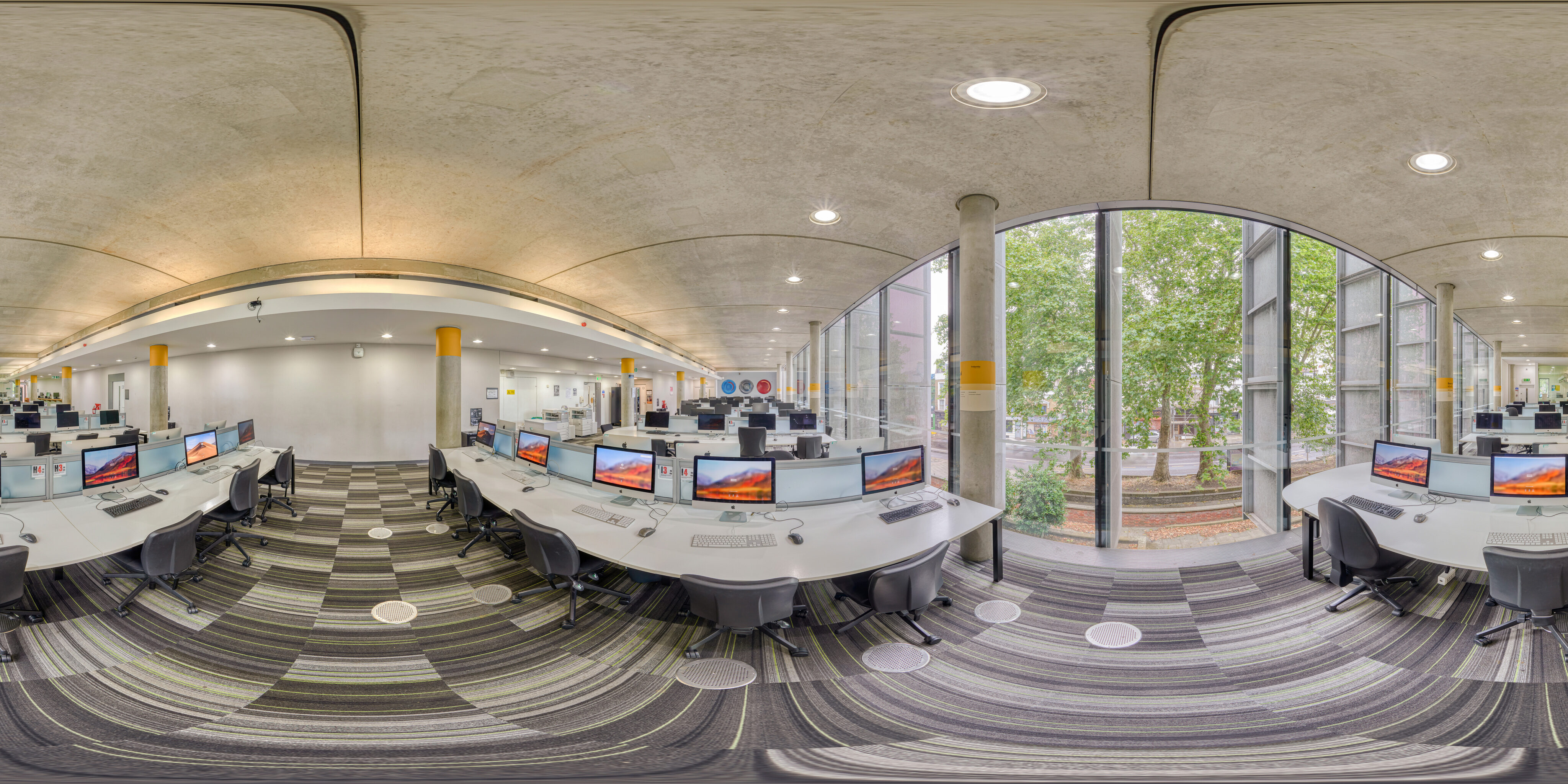 About IT suite
You can find the IT suite upstairs in the Rutherford Building – our library building. The room is full of natural light, with the floor-to-ceiling windows that look out on to Lewisham Way. There is a choice of iMacs or PCs, both of which have Microsoft Office packages so you can work on your assignments. The Macs give you access to the Adobe Creative Suite, giving you the opportunity to use this professional software no matter what course you are on.
IT Services
The Rutherford Building is also home to IT Services. You can visit the IT Service Desk to get help with all of your IT needs. If you need further assistance, you can also access services online via the website. The IT Service Desk has equipment available on loan for up to four days, including cameras, laptops, projectors and audio equipment.
Discover more about Goldsmiths
Come to an Open Day
Have you enjoyed your Virtual Tour of Goldsmiths? Then why not visit us in person at one of our Open Days.
Chat to us
If you have a question about Goldsmiths chat to us for further support and information.
Our courses
We offer a range of courses across all study levels and a variety of subject areas.