Computer suite
Professor Stuart Hall Building
360 Panorama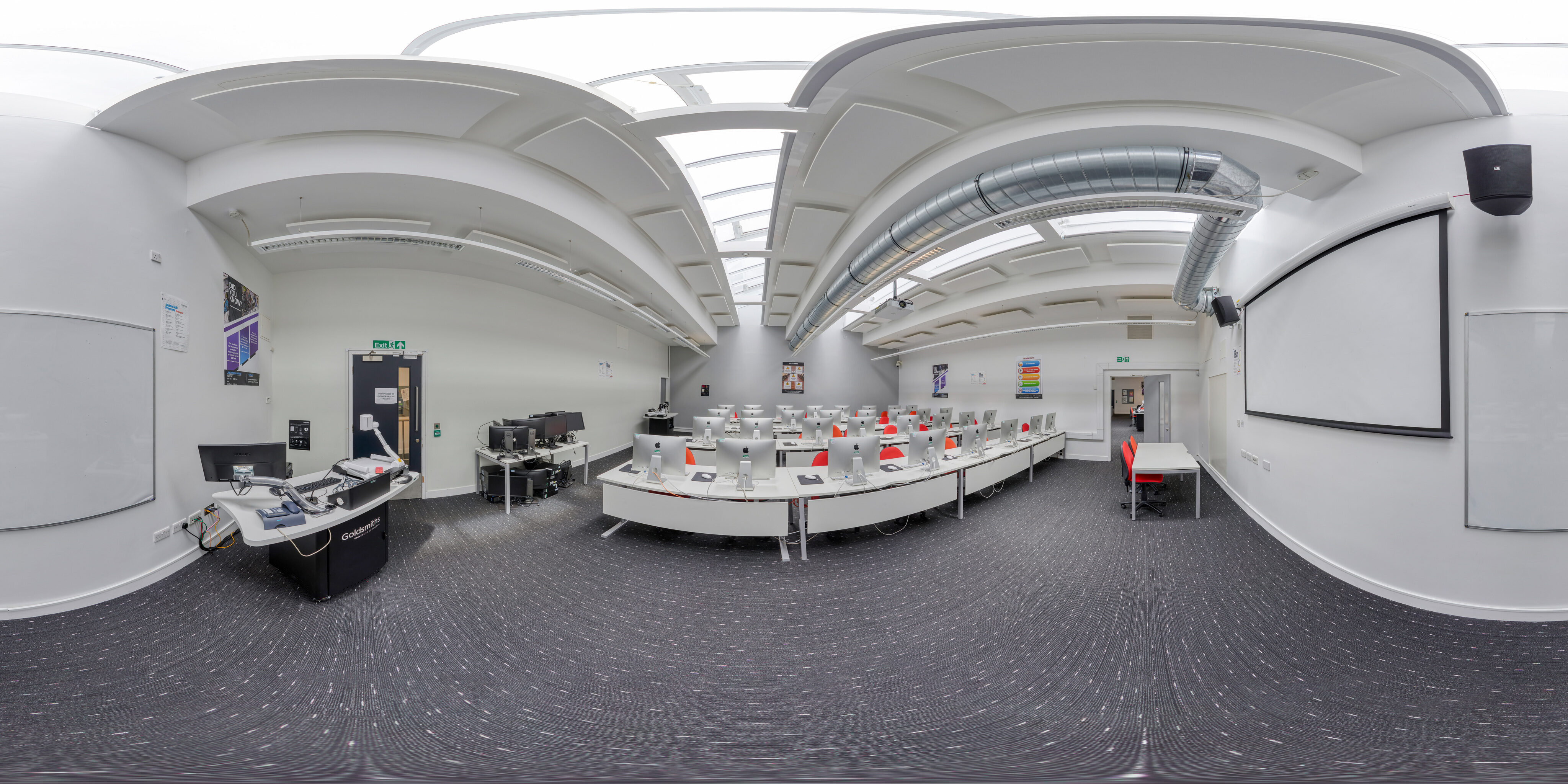 About Computer suite
The Goldsmiths computer suites are equipped with more than 200 iMacs running Windows 10 and MacOS in parallel. These machines are all centrally managed, ensuring that any software you need for your studies is available on any machine – this includes the Adobe Creative suite, and a host of other programmes to aide in creative computing, as well as software and web development.
Each lab also features an HD projector, speakers, voice reinforcement, and the ability to stream lecture slides to each iMac for easier viewing.
Computing at Goldsmiths
Find out more about the computing degrees offered at Goldsmiths.
Discover more about Goldsmiths
Come to an Open Day
Have you enjoyed your Virtual Tour of Goldsmiths? Then why not visit us in person at one of our Open Days.
Chat to us
If you have a question about Goldsmiths chat to us for further support and information.
Our courses
We offer a range of courses across all study levels and a variety of subject areas.