Virtual Reality lab
Ben Pimlott Building
360 Panorama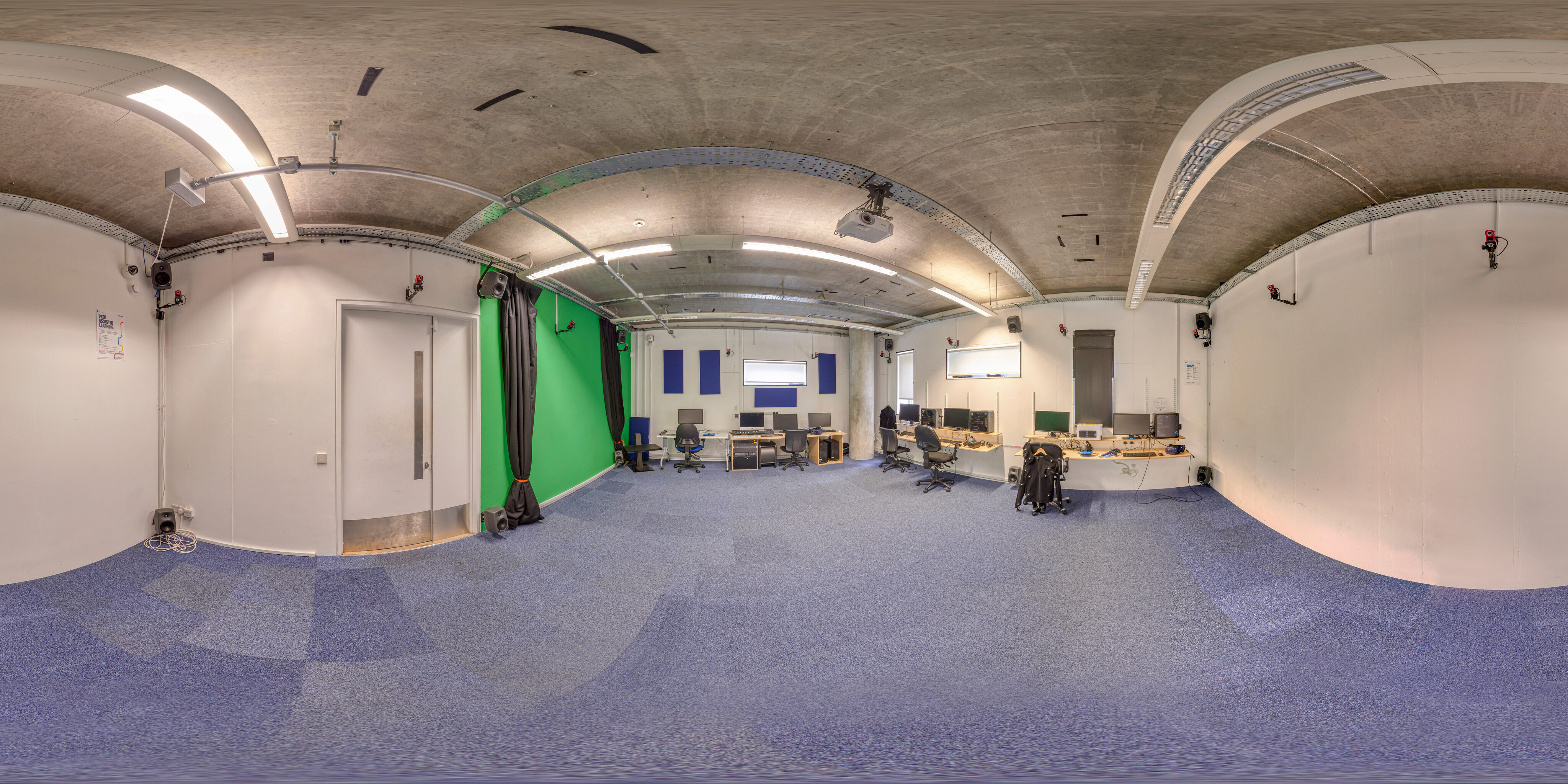 About Virtual Reality lab
Goldsmiths' virtual reality lab enables students to create, inhabit, and explore their own virtual worlds. The space is equipped with a full multi-camera motion capture studio, similar to that used in the making of Avatar, Avengers, and The Last of Us. This system allows you to capture live-action performances, and translate them into perfect animated replicas to be used later in your animation, creative computing, or games programming projects. The equipment is also capable of doing this in real-time, so as you act out your scene, your VR avatar copies you on screen.
The lab, which is in the Ben Pimlott Building, is also equipped with an 8.1 Ambisonic surround sound system, sound recording/mixing equipment, and custom Oculus rifts and LEAP Motions, which allow you to interact with whatever virtual objects and world you create.
Gallery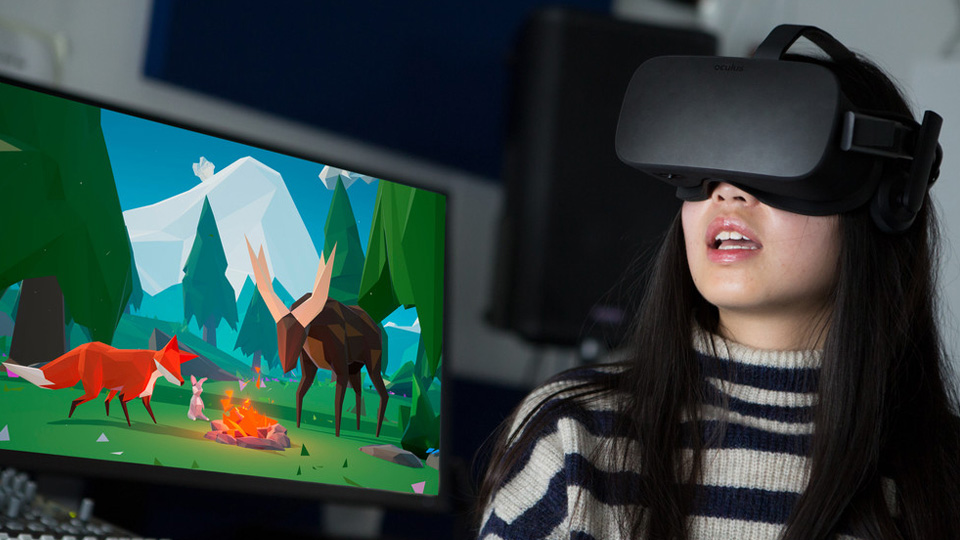 Discover more about Goldsmiths
Come to an Open Day
Have you enjoyed your Virtual Tour of Goldsmiths? Then why not visit us in person at one of our Open Days.
Chat to us
If you have a question about Goldsmiths chat to us for further support and information.
Our courses
We offer a range of courses across all study levels and a variety of subject areas.